The Phoenix Hostel & Cultural Center is a unique blend of international hostel and cultural center. We invite our guests and community members to come together, participate, and enjoy theatre, dance, and music on the hostel grounds. Our beautiful gardens, vibrant programs, and fun atmosphere give our guests a once-in-a-lifetime experience without ever leaving our house!
First Friday Open Mic Nights
First Friday of the month at 7 pm
The season runs from October to May
Join us for a themed Open Mic Night hosted by Aliento, a youth focused organization that provides community healing through art.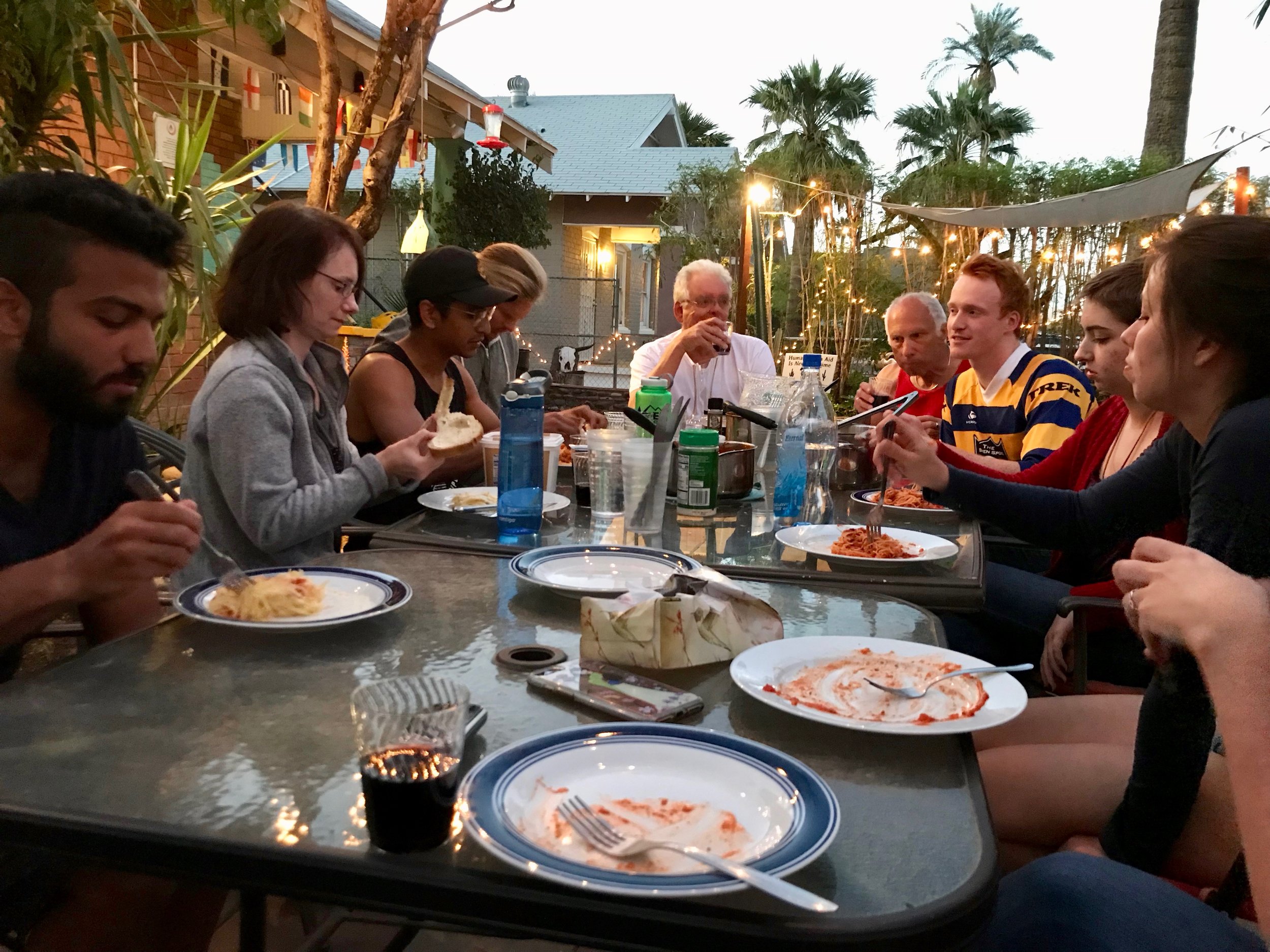 We believe that sharing a meal with new friends can feed a person's soul, as well as their belly. Staff members and guests come together an create an awesome, simple meal!
Check our Facebook Page for further details