MISSION
To bring all, especially the young, together to experience the beauty of our shared humanity through travel, cultural exchange, and social justice.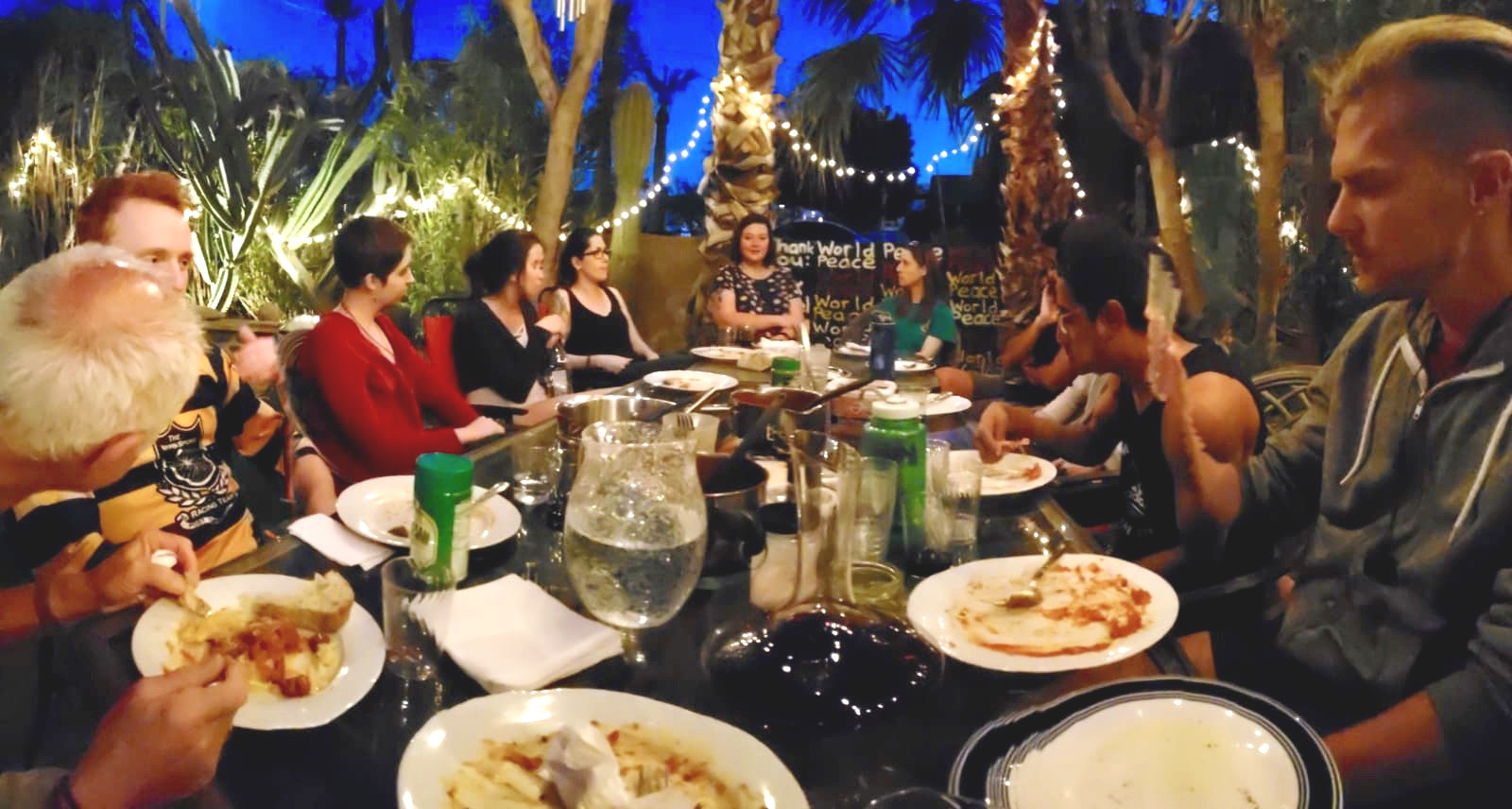 Who are we?
The Phoenix Hostel & Cultural Center is a travel organization that caters to international travelers, tourists, students and people of all ages who want to experience the world on an affordable budget. Our hostel offers a combination of common spaces, gardens, reading rooms, dorms spaces, private room, and family rooms to meet the needs of our diverse guests.
We are also a vibrant cultural center that curates and hosts artists from all over the world. We are the only accredited hostel in Arizona, and have won numerous awards for our unique programs, cultural events, and style. Our guest list includes: Manu Chao, Ana Tijoux, Olmeca, Shining Soul, Hojarasca, Logan Phillips, Los Cambalache, Entre Mujeres, and Simon Ortiz. We have all the amenities you need for a safe, fun, and unique travel experience. If you are looking for one of the most unexpected and exciting places to stay in the US, come to the desert and enjoy the Phoenix Hostel & Cultural Center!
Where are we?
The Phoenix Hostel & Cultural Center is located in downtown Phoenix, in the trendy Roosevelt Row Arts District, and only 1 km from the lightrail. Our location is within walking distance to public transport, lightrail, sports arenas, concert venues, galleries, museums, bars, clubs, and cafes. Click here for directions to the hostel.